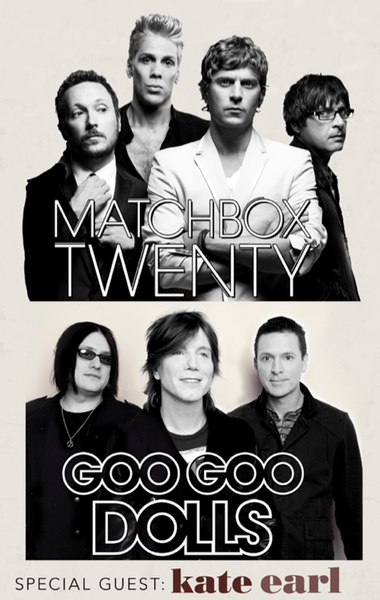 Let Your Photos Be a Part of the Summer Tour
Matchbox Twenty is hitting the road with Goo Goo Dolls in just a couple short weeks! Want your pictures on MatchboxTwenty.com?

Take photos & post them on Instagram with the tag #MB20GoosTour & you may see them on our media page here!

Plus - wanna get the best pictures of the night when they roll into your town? Enter here to be the official fan photographer for a show on the tour.

PS: Don't forget to follow @MatchboxTwenty & @GooGooDollsOfficial on Instagram!