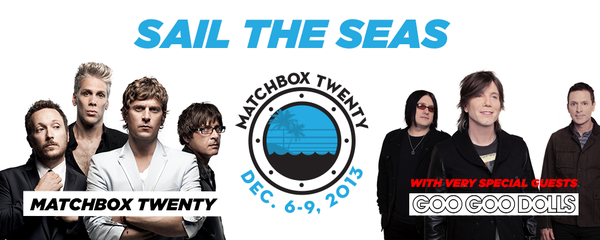 Congratulations to our Cruise Contest Winner!
Ladies & Gentlemen...we would like to send out a big CONGRATULATIONS to the very lucky winner of the recent contest to win a spot on the Matchbox Twenty / Goo Goo Dolls Cruise!

Congratulations Deneen! And congratulations to your lucky cruise guest!

Deneen & her guest will get to join the Matchbox Twenty Cruise for 3 days of amazing music on Carnival Imagination as they sail from Miami to Nassau! Not only will they get concerts from both Matchbox Twenty & Goo Goo Dolls, they'll get Q&A's, a photo session with both bands, special events, parties and much more.

If you haven't heard yet, check out all the full details on the cruise at www.matchboxtwentycruise.com.

Have a great time Deneen!