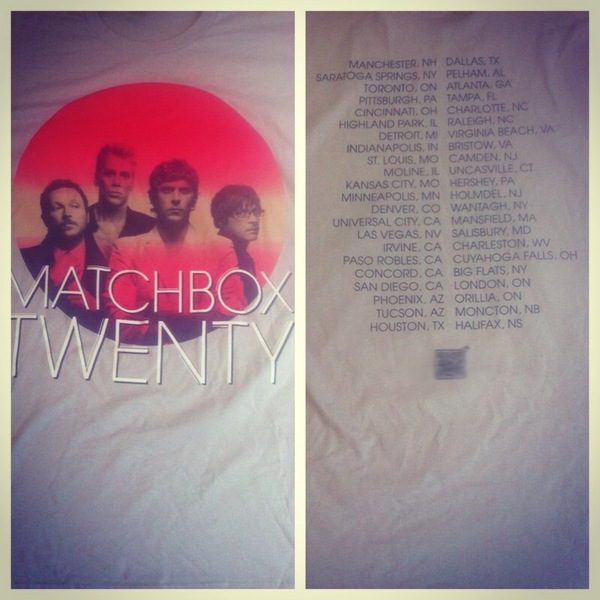 Shout Out from Rob!
The Matchbox Twenty summer tour with Goo Goo Dolls and Kate Earl is up north in Toronto tonight!
Here's a voice shout-out from Rob Thomas checkin' in: http://shouts.at/NcQ

Stop by the merch table for the official tour T-shirt (the one with tour dates on the back) & scan the QR code with your Matchbox Twenty mobile app to get a message from the band every night!