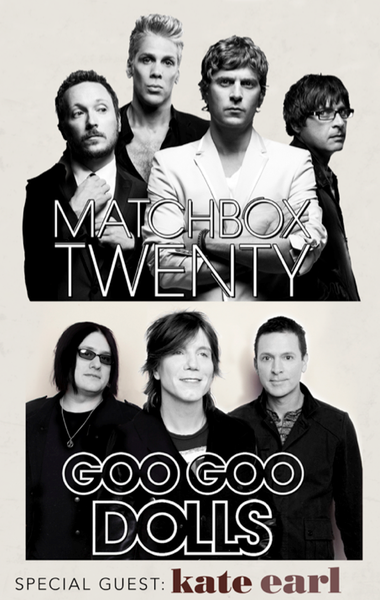 Fanclub Exclusive Pre-Sale - Two More Shows!
Tuesday is right around the corner, and you know what that means: Another pre-sale!

Two more shows on the Matchbox Twenty & Goo Goo Dolls Summer Tour will be included in a fanclub exclusive pre-sale on Tuesday April 30th at 10am local venue time.
Shows included in the Pre-Sale (2 Shows Added!):
7/13 in Minneapolis at Basilica Block Party
7/19 in Las Vegas at Mandalay Bay Events Center
You will need a pre-sale code to access tickets. Codes will be emailed out to fanclub members on Monday 4/29 at 7am PT & again at 7pm PT. Not a member yet? Join now.